Marco Ergo: The Blog to Answer Your Ergonomics and Work-Related Injury Questions
Marco? Polo! Marco? Ergo!
Welcome to Marco Ergo! I am Crystal Nelson, an occupational therapist, certified ergonomic assessment specialist, and founder of Fargo Ergonomics in West Fargo, ND. When it comes to your ergonomics and work-related injury needs, I'm here to help.
The Purpose of Marco Ergo
Isn't it frustrating when you have a pressing question that you just can't seem to find the answer for? Like that silly game you used to play in the swimming pool, you blindly stumble around the internet, following clue after elusive clue, until you finally give up the chase entirely. That's why I created Marco Ergo. This is where I will share with you many helpful ergonomics and work-related injury tips, so that you can maintain meaningful and valuable employment.
Crystal Nelson, Founder of Fargo Ergonomics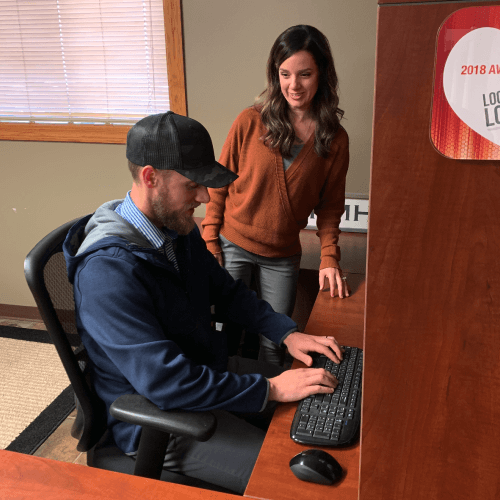 I would like to start off by telling you a little bit about myself and what led me to start Fargo Ergonomics. So, truth or dare? Well, I DARE you to live in North Dakota your whole… entire… life. Actually, the TRUTH of the matter is that I was born and raised in North Dakota, and it's the only place I've ever called home. I love it! As many North Dakotans can relate to, I grew up in a household where work came before play. The mantra was "work hard, play hard."
This work ethic was ingrained in me from a young age and gave me the determination to complete my education as an occupational therapist and create Fargo Ergonomics. And I'm so glad I did! Now, my work is so rewarding to me that I can hardly view it as that.
I have always loved ergonomics. Shortly after graduating college, I started treating upper extremity injuries. While this work was important, I felt like there was more that I needed to be doing. Instead of just treating people after an injury occurred, I wanted to be there to teach them how to prevent an injury from happening in the first place. This is where Fargo Ergonomics comes in.
The Purpose of Fargo Ergonomics
The purpose of Fargo Ergonomics is to collaborate with your company to reduce the risk of work-related injuries. Happier and healthier employees will result in increased productivity, cost-savings, and reduced liability for your company. Fargo Ergonomics is also here to provide effective treatment in the unfortunate event that an injury does occur. My goal at Fargo Ergonomics is to help workers return to work in a safe and timely manner.
I look forward to sharing up-to-date information with you regarding ergonomics and prevention of workplace injury. Feel free to reach out to me with any questions you may have.
Guiding you today for a healthy tomorrow,
Crystal