What is WSI's Ergonomic Initiative Grant?
Workforce Safety & Insurance's Ergonomic Initiative Grant Program provides employers resources, including financial assistance, to address ergonomic issues. The purpose of the program is to reduce or eliminate cumulative-type injuries at the workplace. Fargo Ergonomics is an approved WSI contracted provider to complete ergonomic assessments and to provide recommendations to decrease the risk of injury.
WSI provides financial assistance for provider services under this program. WSI pays 75% of the provider fees and the employer pays 25%. The provider's work and services will vary depending on the needs of the employer. Factors that determine the work and services include the number of employees, number of job classifications, type of work performed, and claims trends history (frequency and severity).
The Ergonomic Initiative Grant Program consists of two parts; the Ergonomic Initiative Program and the Ergonomic Grant Program. The initiative program needs to be completed before an employer can be eligible for the grant program.
The Ergonomic Initiative Program is available to any employer:
- Who has an active WSI policy with employees or has selected optional coverage on the account. WSI encourages employers to participate in this program to ensure ergonomic concerns are being addressed.
The Ergonomic Grant Program is available to any employer:
- Is in "good standing" with WSI
- Completed the Ergonomic Initiative Program
- Has an active WSI account for at least 1 year
Financial Assistance Eligibility Chart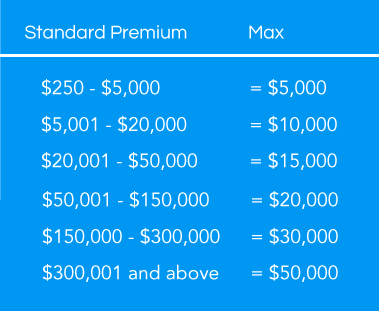 Get Application Instructions
Enter your email address below and we will send you step by step instruction on how to apply for WSI's Ergonomic Initiative Grant.